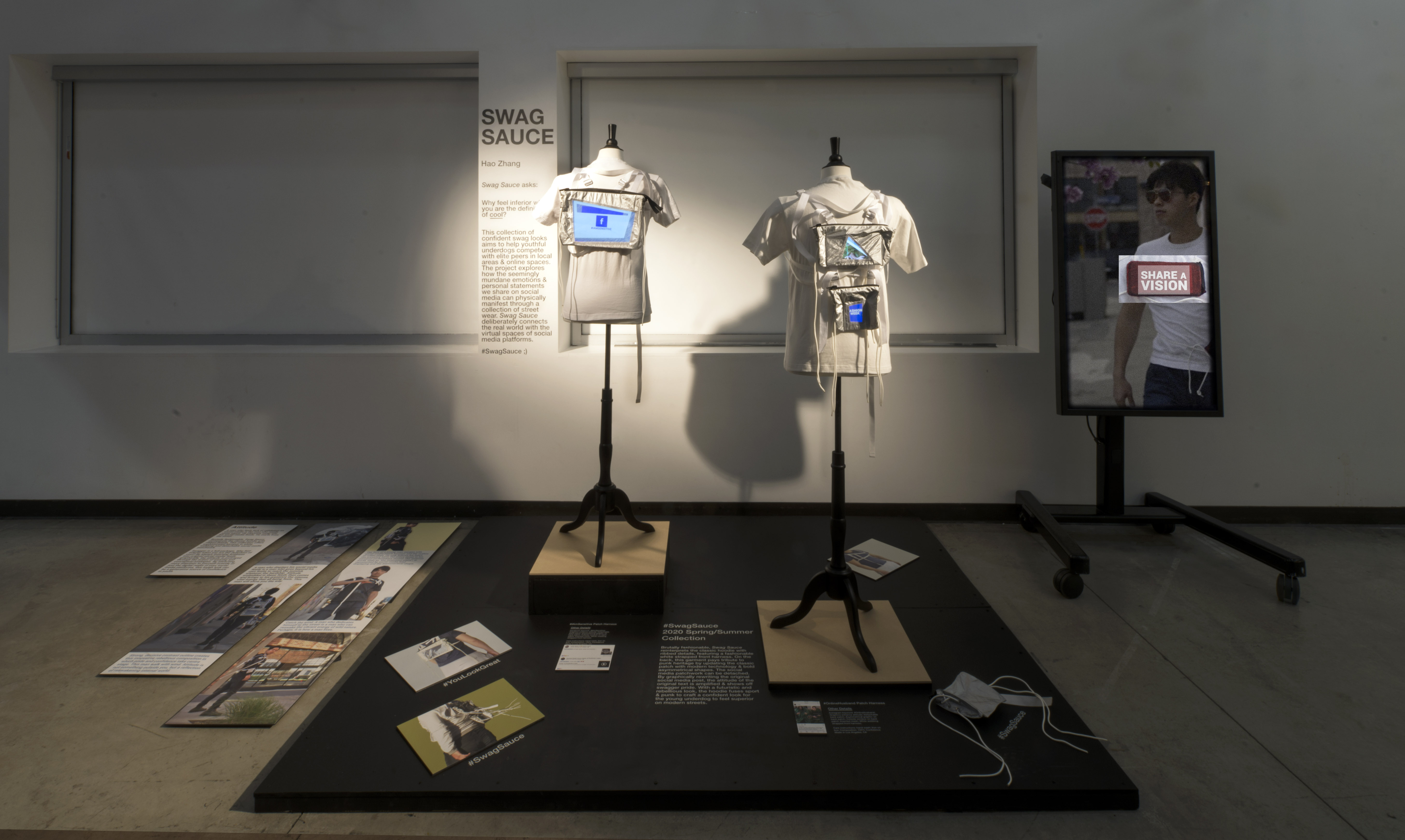 Keywords:
UX Design
Campaign Design
Screen Prototype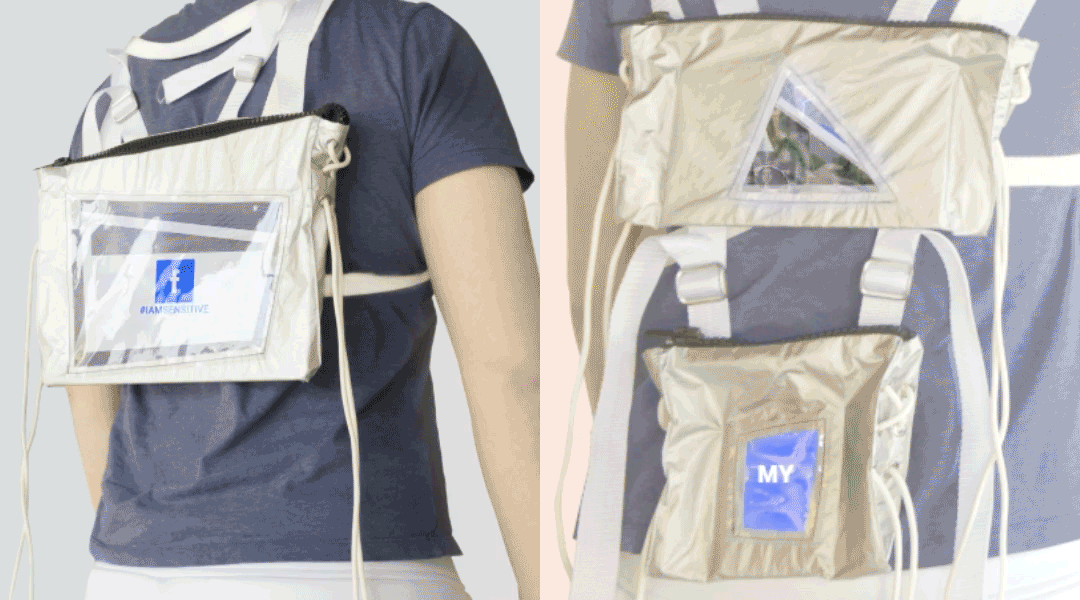 Concept
How can literally wearing social media raise a person's swag?

Presenting Facebook / Twitter / Instagram posts publicly that can generate confidence when wearing Swag Sauce.

Transform digital devices into a fashionable experience through modifying the texture of screen and a physical enclosure.
Use Fashion Language to Craft an Enclosure.
It's a graphic patch. It's not just a screen.
Put ditigal device in my fashionable enclosure.


Social media posts could form an aggressive look when we wear it.
I used motion graphic to add extra layer of fun and humor.
This is a prototype for e-clothing street style until the technology becomes prevelant.
It also increases the visibility of wearer when walking or cycling on the street at night.

Modular Design
Incorperates detachable pocket system and a harness to wear it.
3 sizes of pockets come with different content display options.


Same harness can be worn two different ways based on your mood.


The video above demonstrates what it feels like when you swagger around the city with social media displayed on your body.

Backstory of prototype development
This video is a short documentation of ethnographic design, research methods, field observation and prototyping deployment in the Arts District.
Conclusion
Using fashion language to transform screen-based interface into a new object. It does not feel like we are wearing a screen but it becomes a patch work. This visual expression is rooted in current street fashion and punk culture. It's an attitude and a rigid look.



Implications
Rewriting the original social media presentation and enhancing one's own attitude through graphic presentation. Swag Sauce empowers those who have experienced a lack of validation from peer networks in the online space and serves the purpose of self-care and self-love.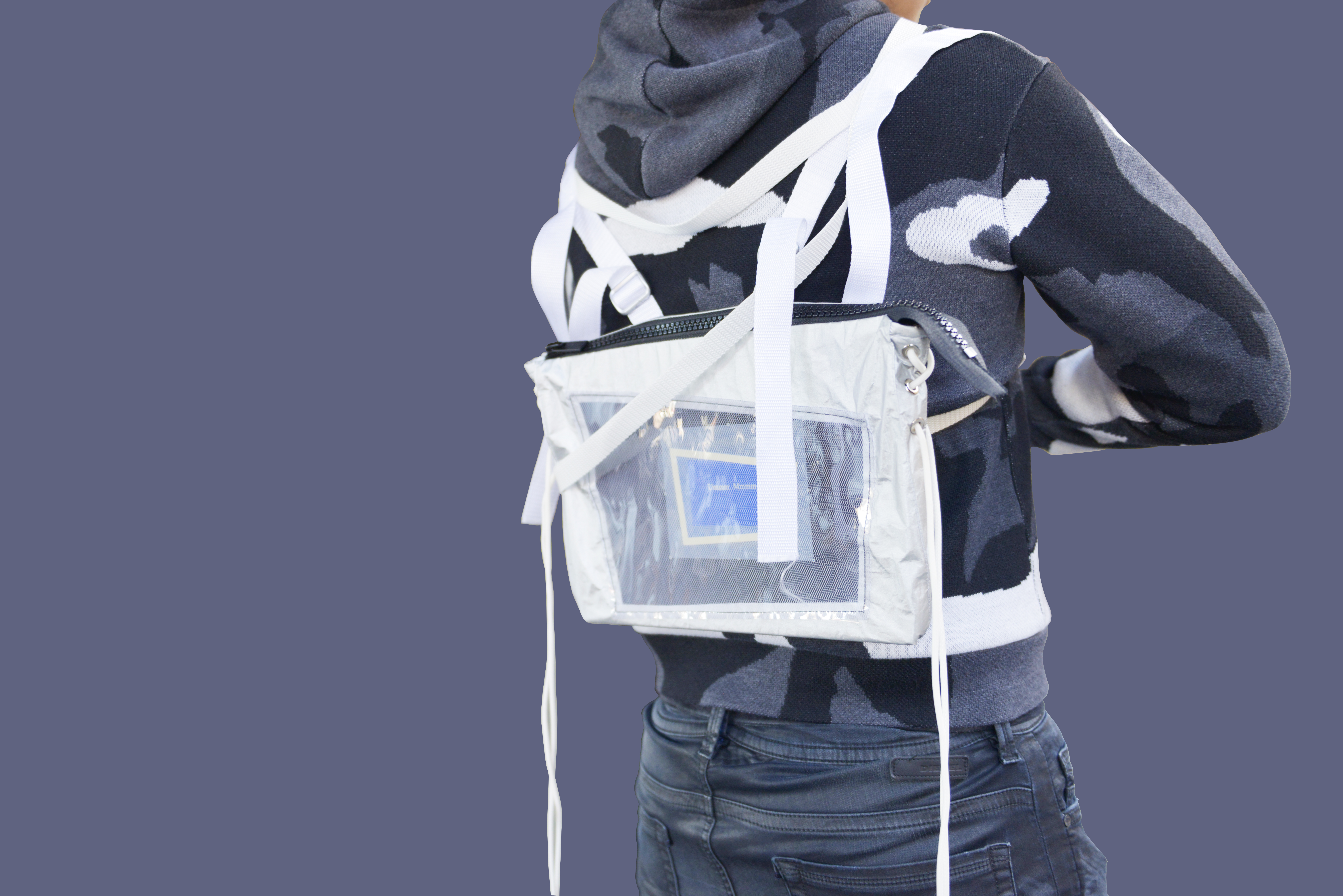 Field Observation of Impressive Walking Style

I went to the Grove, Los Angeles to observe how people walk for a half-day and brought back video documentation of the most memorable walking styles.

I asked my friends to rate the aggressiveness of the walking style by asking who had the most attitude.


Top Swagger Spotted
Let's feel the power & presence of strong walking style. His clothes looks so baggy. Attitude embedded. He is definitely a maker. Walking style (body discipline), knowledge of clothing, self-presentation.

Use Hiphop class to Learn Swag

I decide to perform a swagger on the street to understand the aggressiveness & violence of swaggering walking as a person. I interviewed the camera guy each time each time I demonstrated walking.

A hip-hop chereographer thought my walking style was almost there but lacked attitude. Why not take a hip-hop class to embody the attitude?



I attached LED lights to hoodie strings to create visibility so I can be aware of the difference between the types of movements.
LED lights will light up if I combine a kick. The flex sensor is at the back of the knee brace.
LED attracted the attention of the public and exposed the fragility of swagger identity. If I want to swagger on the street with huge amount of gaze, I need attitude.

Slogan Hoodie Visual Research
I used a slogan hoodie as the physical form to echo the aggression embedded in the social media content. I analyzed the visual language of slogan hoodie and dived it into what makes sense to put on a person's body. The attitude on the cloth + the way you present it makes you a top swag.
I analyzed the sentences on slogan hoodies on Facebook and Twitter to compare the difference between the two platforms and looked for a method to identify the right attitude. I reexamine the physical displaying of social media by performing the swagger on a daily basis. I need the right attitude which could make me stand out.
I organized a tiny workshop with four ArtCenter female students to talk about the guys they follow on Instagram by asking "who is your online husband?" By working with women directly, I can avoid the trap of toxic masculinity.
Diagrams of First Prototype