2017
Material: Arduino & sensors, Netlab Toolkit, dumbell, projector and see-through mirror.

Media Installation
Video: 3 min

Social media facilitates the spreading of male vanity and renders male body vulnerable. Constant self-awareness of body images are the products of gendered social media representation. As a result, masculinity is facing crisis. Can feminism activism on social media makes a sensitive male much stronger?


Real Guy Fitness sourced the social media personal stories on Tumblr around marginalized masculine practices, and crafted a dedicated training environment to restore the strength from the online spaces to the performer's body by weight-lifting in front of the mirror. The performer lifted the dumbbell to consume curated social media feeds. In return, this new digital consumption produced physical and mental strength for the performer. Thus, masculinity is a product. This performance reconstructed a masculine performance based on Taoism perspective of "Real Man's" ("大丈夫") personal traits: solidness with softness, to address contemporary american adolescent boys' issue and pave the way beyond a two-side idea of masculinity.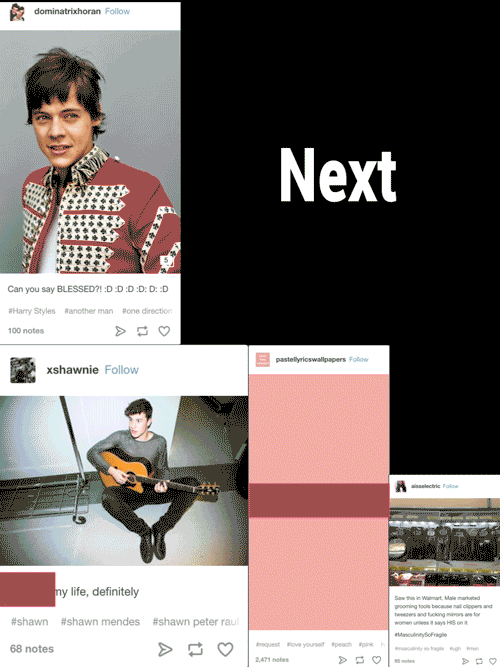 Note

The relationship between the user and social media fits the dynamics between inclusion and exclusion based on the Taoism mysticism.

Real Guy Fitness: "You can still be a man" explored the tension between physical body image, embodied visuals, and teenage fears, within the ways youth consume social media content. Paying explicit attention to the fear of "less-man figure" and construction of teenage psychology, this project speaks to the fragility of adolescent masculinity and identity confusion in high school.

张试图通过东方人对于大丈夫能屈能伸的柔性特点,来重新诠释美国女权语境下千禧一代护肤男子的青春困境:刻板影像中"男性化"特征的减弱与想要获得"男人"的社会化标签的两难。青春,是一个形成自我的重要时期。完美无暇的躯体图像在社交媒体上吸引大量眼球,沉迷于外在的肌肉也就与"男子气概"产生了联系,虚荣的男子于是按照社交媒体上流行的男性形象雕刻着自己的肉体与生活习惯,这是"自恋","自爱"还是追求"男子气概"呢?纳尔喀索斯是否有害怕过女性化的标签呢?

张复制再利用发布在社交媒体上的少男们的护肤体验,创造出一套刚柔并济的男性新标准,在有着社交媒体的镜子前健身。刚中带柔,柔中带刚。来吧,举起你的男子气概。


(纳尔喀索斯:希腊神话中一个俊美而自负的少年,爱上了自己的倒影,于是掉入水中想要找到自己所爱。他的身体消失了,留下的是在岸边的水仙花)



.
Installation
The image below shows the minium setup to bring this interactive experience to life.

The image below shows the proper prototype environment based on two key points mentioned above.