This video shows my transformation from an average person to a daily swagger.
2018
Performance
Time: 3 min


How can literally wearing social media contribute to a person's swag? The coolness of online profile is the product of social media economics.

Hao crafts a collection of fashionable street gears with animated and curated social media. He wears this type of outfit and swaggers on the street to collect the gaze and praise from the real strangers encountered. The looks are intended to raise swag and project confidence. It is a free performance to the passerby. At the same time, the desire to validate his swag creates a dilemma for his inner-self. The real and the virtual intermingles with together. He also filmed his transformation from an average person to a daily swagger and presented in Instagram stories to inspire more people. Swagger is a learnt daily performance. You can also have some swag with your social media.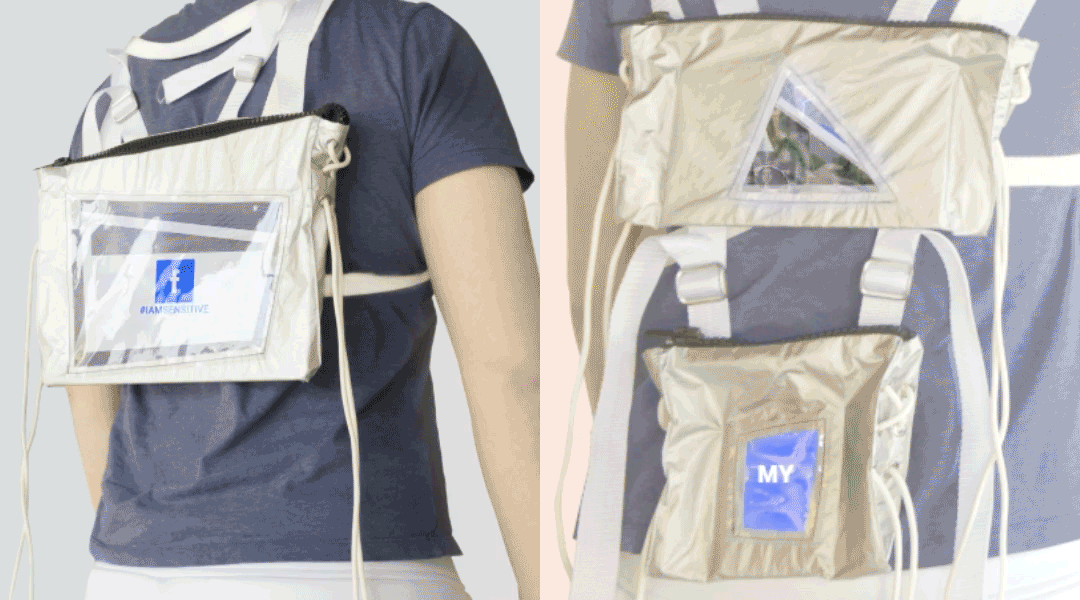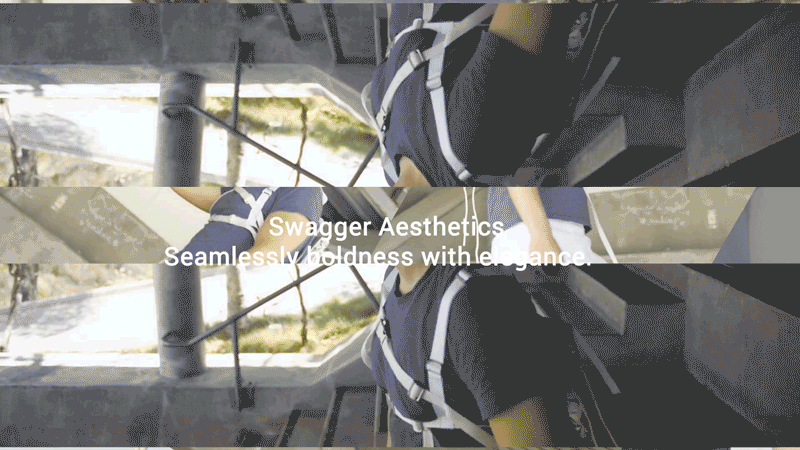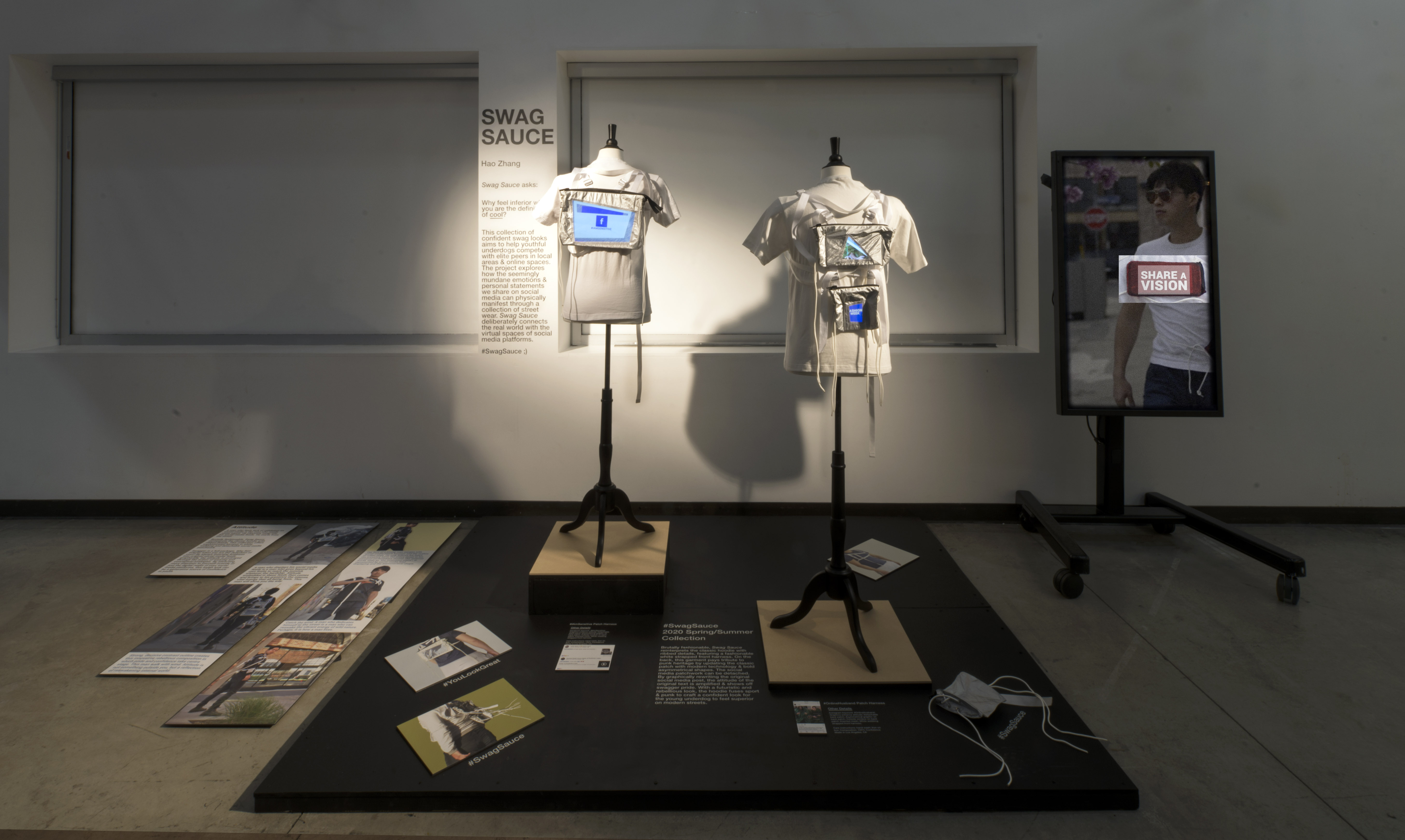 .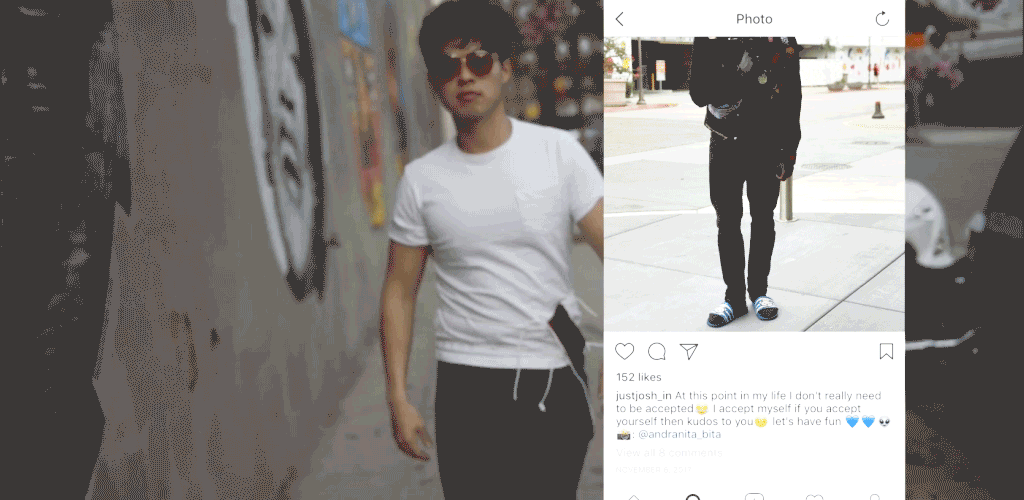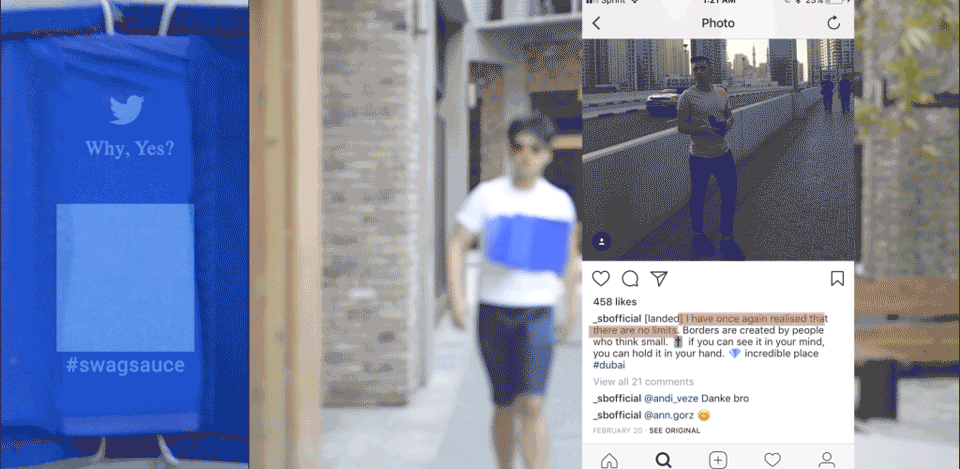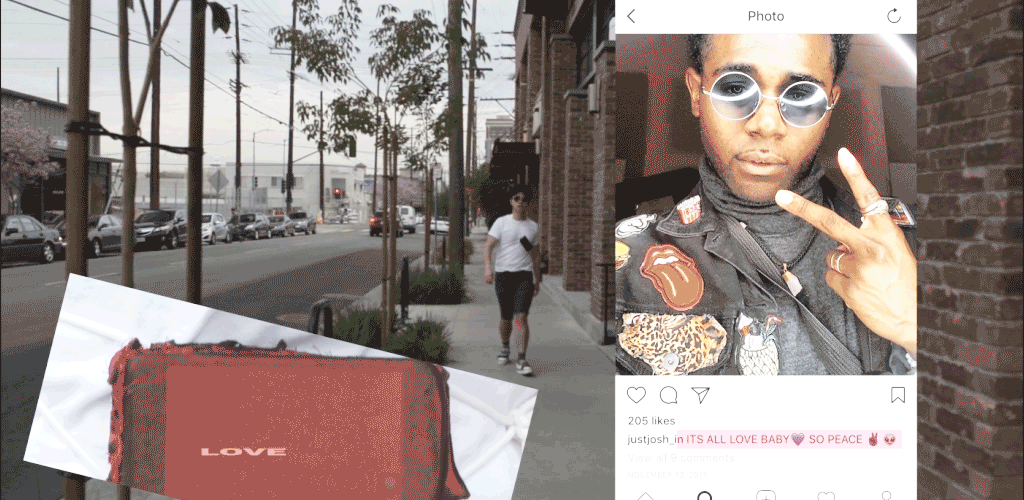 Social media swagger is approaching.
( Note: He wears the first prototype. )

Swagger is a full package. It's a tough look.
Why feel inferior when you are cool?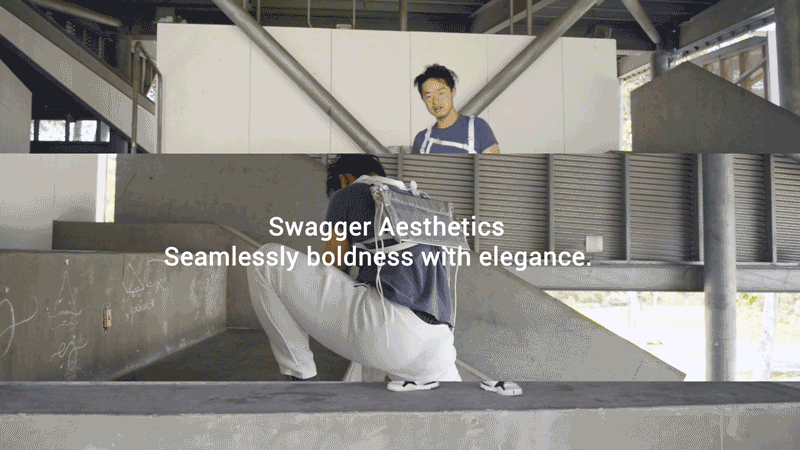 .